A favorite project of mine changed hands toward the end of last year. My amazing clients Michael & Gerry had to leave the area for a new position in another state, leaving this house up for sale. In that process, it came across the eyes of a writer for the News & Observer, Nancy Oates, who wrote up a nice piece about the house and by extension me.
Unfortunately it's not online anywhere, but you see an image of the final article here: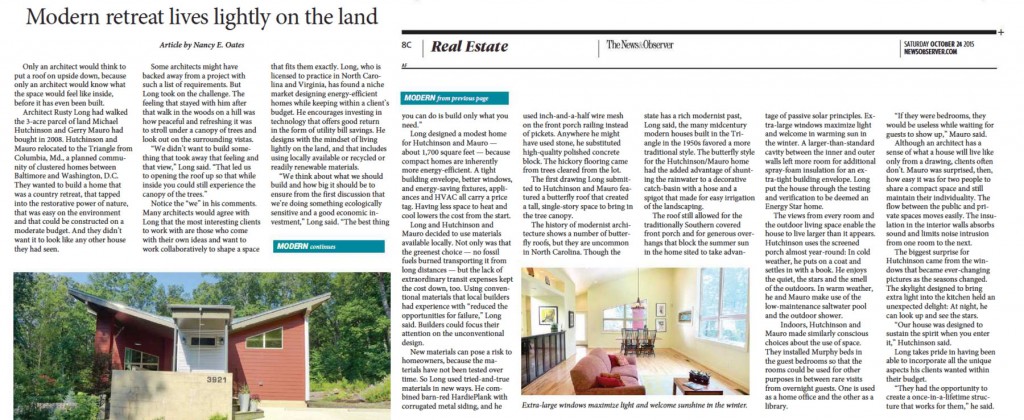 One of my favorite lines from the article:
Only an architect would think to put a roof on upside down, because only an architect would know what the space would feel like inside, before it has even been built.
While yes, humorous, this points to a universal truth about what architects do: We help owners understand their goals and the future space.
And one last quote that I hope always rings true of me and my work:
Notice the "we" in his comments. Many architects would agree with Long that the most interesting clients to work with are those who come with their own ideas and want to work collaboratively to shape a space that fits them exactly.
I really enjoyed designing this house, and working with the clients on site. In fact, somewhere there's a picture of me carrying around my toddler at the site mid-construction…
Here's hoping the new owners love it as much as the first owners did.